Recent EE Journal article suggests that the 2nd generation time-of-flight proximity sensor from STMicro uses metalenses designed by Metalenz, a Harvard spinoff.
Original article here: https://www.eejournal.com/article/time-of-flight-sensors-trilobites-and-tunable-optics-what-an-unlikely-combo/
Some excerpts below:
Time of Flight Sensors, Trilobites, and Tunable Optics – What an Unlikely Combo!
STMicroelectronics has added a new member to its line of VL53 FlightSense TOF (time of flight) distance/ranging sensors, but this new sensor takes a radical departure from the previous generation by replacing a conventional lensing system with metalenses, developed in conjunction with a startup company called Metalenz and based on technology originally developed in a Harvard University metamaterial lab. According to Metalenz, this is the first commercial product to incorporate its metalens technology.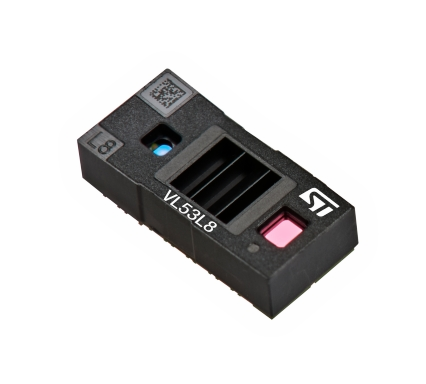 The resulting TOF sensor can achieve more than double the range – as much as 4m in indoor settings – or it can operate at half the power consumption relative to ST's previous generation of VL53 TOF sensors. The expanded range and reduced power consumption arise from a combination of a more efficient VCSEL driver circuit and the improved light-gathering ability of the metalens covering the SPAD array. ST's announcement did not specify a minimum target distance for the VL53L8 sensor, but its predecessor, the VL53L5CX sensor, has a minimum ranging distance of 2cm and an apparent resolution of 1mm, with ±15mm accuracy in the 20-200mm range and 4-11% in the 201-4000mm range, depending on ambient lighting.

Like the earlier VL53L5CX sensor, the new VL53L8 sensor can determine distance to a target or multiple targets simultaneously using either 16 zones at 60Hz or 64 zones at 15Hz, as observed through a 43.5° x 43.5° square field of view. An integrated microcontroller in the TOF sensor delivers range-to-target information directly over an I2C or SPI serial interface and can generate interrupts to wake a host processor when each distance reading is made. Even with all it packs inside, this is a physically tiny sensor, measuring 6.4 x 3.0 x 1.75 mm. It's supplied as a single, factory-aligned, reflowable component so you can drop it into a variety of products, even small portable ones.
A recent press-release from Metalenz confirms that they have indeed partnered with ST on the new VL53L8 proximity sensor.
Press release: https://www.metalenz.com/the-worlds-first-metasurfaces-have-arrived-on-the-market/
Boston, MA and Geneva, Switzerland – June 9, 2022 – Metalenz, the first company to commercialize meta-optics, and STMicroelectronics (NYSE: STM), a global semiconductor leader serving customers across the spectrum of electronics applications, today announce that ST's currently released VL53L8 direct Time-of-Flight (dToF) sensor is the highly anticipated market debut of the meta-optics devices developed through their partnership, which was disclosed in June 2021.

Metalenz's Harvard-born, meta-optics technology can replace existing complex and multi-element lenses and provide additional functionality with a single meta-optic embedded in time-of-flight (ToF) modules from ST, the leading company in supplying 3D sensing modules. The introduction of Metalenz technology in these modules brings performance, power, size, and cost advantages to a multitude of consumer, automotive, and industrial applications. This marks the first time metasurface technology is commercially available and being used in consumer devices.

Unlike traditional molded and curved lenses, Metalenz's novel optics are completely planar. Planar metasurface optics are now being manufactured on silicon wafers alongside electronics in ST's semiconductor front-end fabs for the first time. The meta-optics collect more light, provide multiple functions in a single layer, and enable new forms of sensing in smartphones and other devices, while taking up less space. Metalenz's flat-lens technology replaces certain existing optics in ST's FlightSense™ ToF modules, which serve applications such as smartphones, drones, robots, and vehicles. In these, ST has sold more than 1.7 billion units to date.

"More than a decade of foundational research has brought us to this point. Market deployment of our meta-optics makes this the first metasurface technology to become commercially available," said Rob Devlin, co-founder and CEO of Metalenz. "ST's technology, manufacturing expertise, and global reach allow us to impact millions of consumers. We have multiple wins that mark the first application of our platform technology and we are now designing entire systems around its unique functionality. Our meta-optics enable exciting new markets and new sensing capabilities in mobile form factors and at a competitive price."