IMV Europe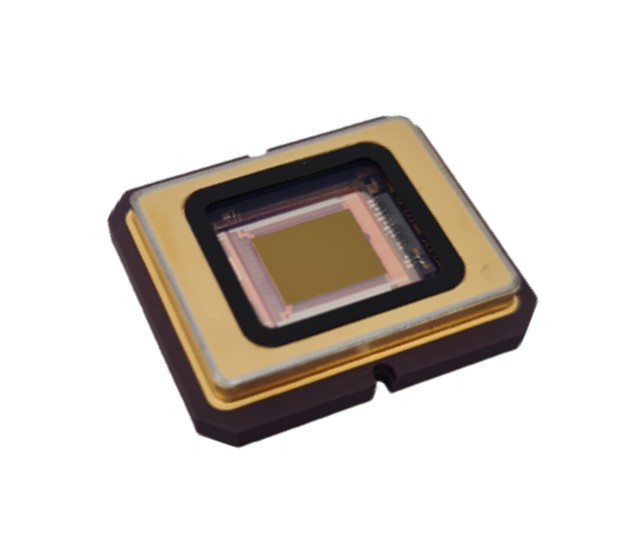 Semi Conductor Devices (SCD), a manufacturer of uncooled infrared detectors and high-power laser diodes, has launched a new SWIR detector, the Swift-El.

The Swift-El is designed as a very low Size Weight and Power (SWaP) and low-cost VGA format 10-micron pitch detector.

According to SCD, it is the world's first SWIR detector integrating event-based imaging capabilities, making it a 'revolutionary' addition to the defence and industrial sectors.

Its advanced FPA level detection capabilities enable tactical forces to detect multiple laser sources, laser-spots, Hostile Fire Indication (HFI), and much more.

Its ROIC imager technology offers two parallel video channels in one sensor - a standard imaging SWIR video channel, and a very high frame event imaging channel.

The Swift-El offers SWIR imaging that supports day and low-light scenarios, enabling 24/7 situational awareness, better atmospheric penetration, and a low-cost SWIR image for tactical applications. Furthermore, its event-based imaging channel provides advanced capabilities, such as laser event spot detections, multi-laser spot LST capabilities, and SWIR event-based imaging, broadening the scope of target detection and classification.

The Swift-El also opens up new capacities for machine vision applications in fields such as production line sorting machines, smart agriculture, and more, where analysis of high-level SWIR images is required for automatic machine decision-making. The Swift-El enables a full frame rate of more than 1,200Hz, which is essential for machine vision and machine AI algorithms.

Kobi Zaushnizer, CEO of SCD, elaborates on the company's latest innovation: "SCD is proud to launch the Swift-El - the world's first SWIR imager to enable event-based imaging. This new product is part of our value to be 'always a step ahead' and our promise to our customers to 'be the first to see'. The Swift-El event-based imaging enables the next generation of AI-based systems, offering the multi-domain battlespace multi-spectral infrared imaging for better situational awareness, advanced automatic target detection and calcifications, and target handoff across platforms and forces, while increasing warrior lethality. It also enables HFI detection, and all of this at a price point that makes it possible for SWIR cameras to be integrated into high-distribution applications, such as weapon sights and clip-ons, drones, man-portable target designators, and more. The advanced detector is already being delivered to initial customers around the world, and we expect to see a significant production ramp-up in the coming months."

The MIRA 02Y-E shortwave-infrared (SWIR) camera delivers a fast-imaging frame rate up to 1600 fps. Its readout integrated circuit (ROIC) enables an independent second stream of neuromorphic imaging for event detection, reducing the amount of data communication while tracking what changed in the scene. Ideal for advanced, low SWaP-C applications, the SWIR camera can be integrated into various air platforms, missiles, vehicles, and handheld devices.